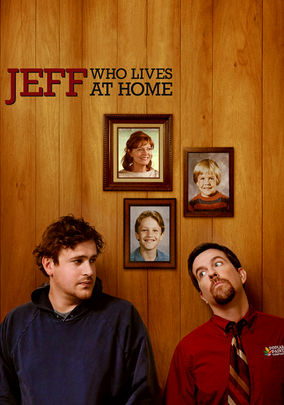 Last night, we ordered pizza & watched a great movie. Total relax-mode, it seems this past week we have had very little of that, if any. Will & I work long days at our grueling jobs then spend nights in a gym watching my oldest son & his undefeated Edison Freshman Basketball Team play some great basketball.
So last night we chilled, got under the covers, ate pizza, talked,

vegged out & watched: Jeff, still lives at home. It is not often I endorse a film, but this is one that is a must see. It is a great, modern family centered film, filled with understanding, believing in signs, marriage, infidelity, and the love of brothers and the internal bonds that families share that through it all remains a uniting force.
So if any of you whom glimpse my page, I recommend watching it.